...There suck I. In a cowslip's bell I lie.
Sometimes I think I should have called this blog "Misadventures in the Kitchen," because I am Miss Adventure herself. I tried my hand at gum paste today, and, though the end product turned out quite nice, I had a heck of a time trying to acclimate myself to the medium.
Today was the first rehearsal for my play,
Where the Bee Sucks, or Christopher Marlowe is Dead.
It's my first full length play, and it's being produced by the
Florida Players
. My friend Michelle is directing, and we have the best cast and crew I could have asked for. So there's that.
Since I'm a crazy baker with a reputation for force feeding the actors and the crew on whatever show I'm working, I knew that I had to do something extra special.
So I went with the line from Shakespeare's
The Tempest
, which was the inspiration for the title of my play. A
cowslip
is a conical yellow flower, one that doesn't make for easy replication in cookie form. However, I found a really neat recipe that ended up working out wonderfully: Butter Horn Cookies.
I'm not really sure if they count as cookies...they're the strangest hybrid of recipes I've ever tried: 1/3 pastry, 1/3 yeast bread, 1/3 walnut meringue cookie. To make them, you cut butter into a flour mixture as if you're about to make a pie crust, but then add a yeast mixture to the flour and then let the dough rise in the refrigerator. Once that's done, you roll the dough out into circles and cut the circles into wedges, which are brushed with a meringue (prepared during the rise) and rolled up into cones.
Trés weird.
But once baked, they still didn't
quite
evoke cowslip for me...so I dusted them with yellow sugar and then made the flower petals from gum paste. Once they'd been potted, I make little gum paste and chocolate chip bumblebees to adorn the flowers.
I'm really, really proud of this one:
Butter Horn Cowslips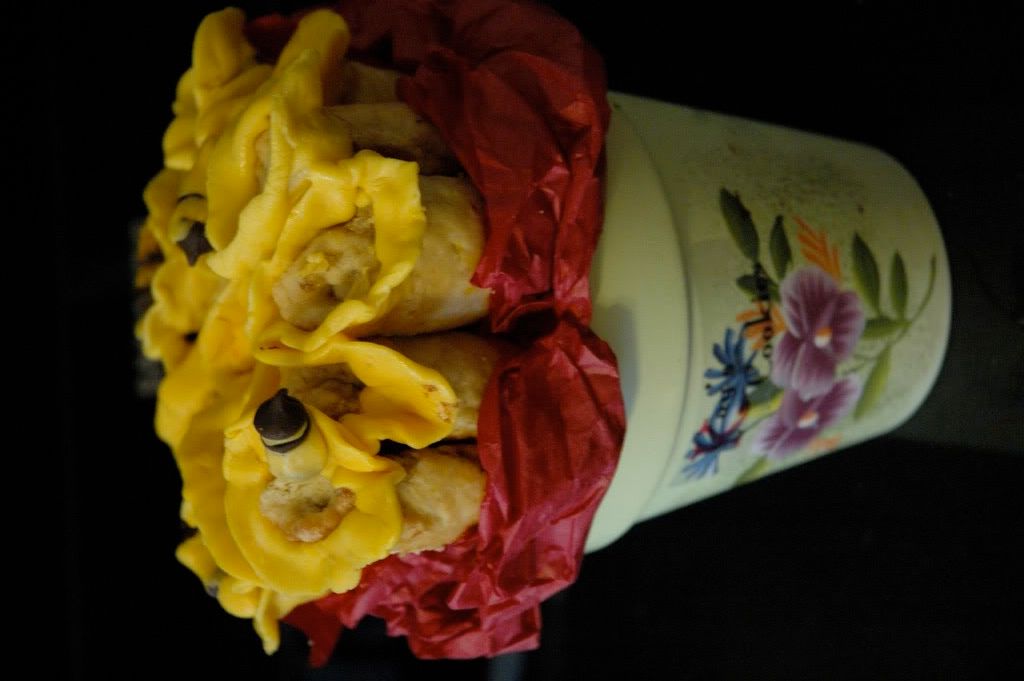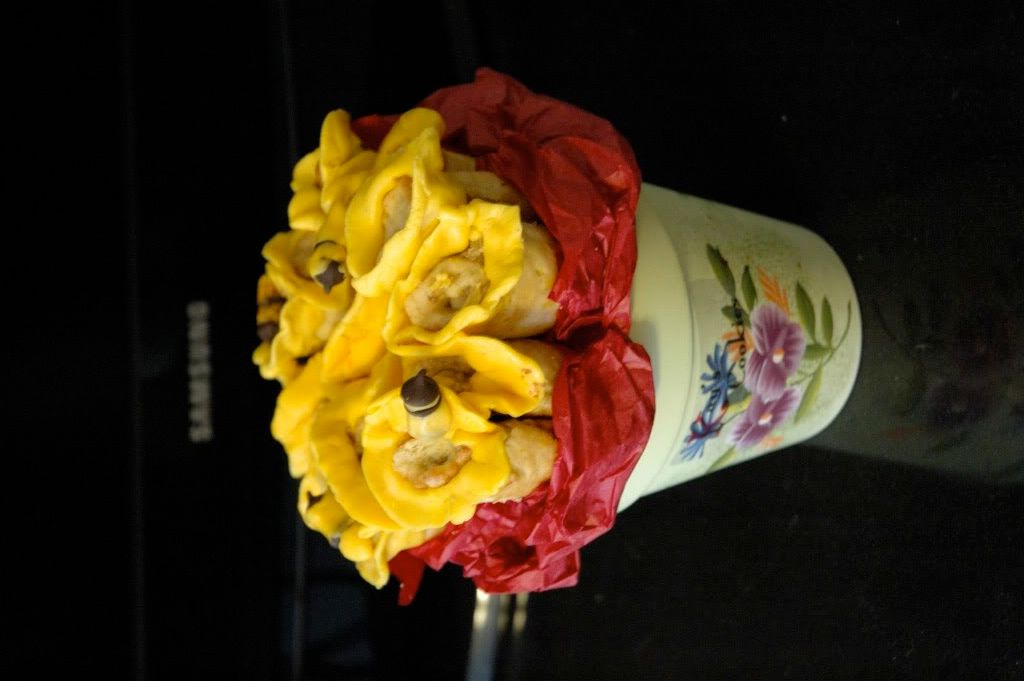 Oh, and the reading went
won
derfully. I love my cast, and I think the changes that I made to the script are going to work.
So happy right now.
Kay