"Feeeed me, Seymour," screamed the yeast in my poor, thin little batard. I looked down at its pale, dessicated visage and cringed. But then I took a bite, and all was well again.
The Daring Bakers
, a group of men and women (and by group I mean there are
hun
dreds of 'em) get together every month to bake the same recipe, chat about the process and post the results on their blogs. I started my blog specifically so that I could become one of these amazing women.
Of course I had to start on the month they decided to follow a
fifteen
page recipe: Julia Child's French Bread. You can imagine, what with a fifteen page recipe, that it might be time-consuming. You imagine correctly, dear Reader. It took me about eight hours--from first rise to first bite--and though I struggled to get my little yeast to rise for me--which, sadly, the didn't end up doing in as impressive a way as I'd hoped--it turned out pretty damn good.
So, having completed that gargantuan task, and after struggling through the question of how to properly knead the bread and exactly how I was to keep the fire alarm to stop ringing every time I opened the oven to spritz the loaves with water, I'm officially a Daring Baker!
I cannot wait until next month!
Julia Child's French Bread
(for the recipe, click
here
...if you dare!)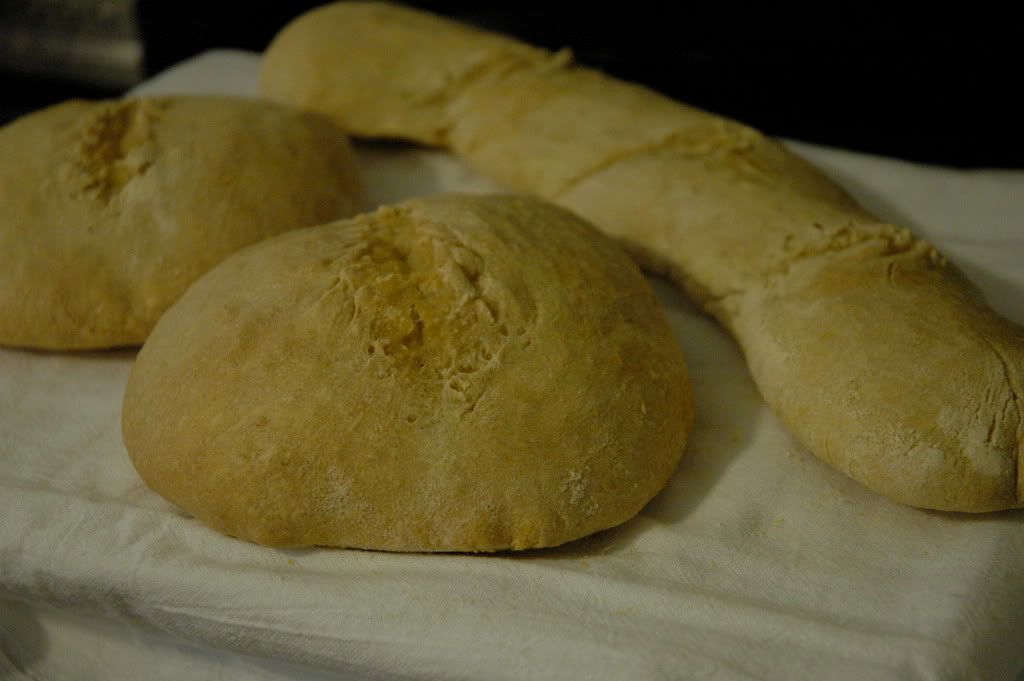 Yay!
Love and Cookies,
Kay