I just delivered my first cookie bouquet to the stage manager of
The Real Thing
, as a gift from her to the talented and amazing cast.
I have had a mind-blowing couple of days, where the exhilarating has broken through the mundane sporadically, without so much as a warning. I'm not sure whether to feel incredibly accomplished or slightly behind.
Here are pictures of the
Hockney
Sunflowers*: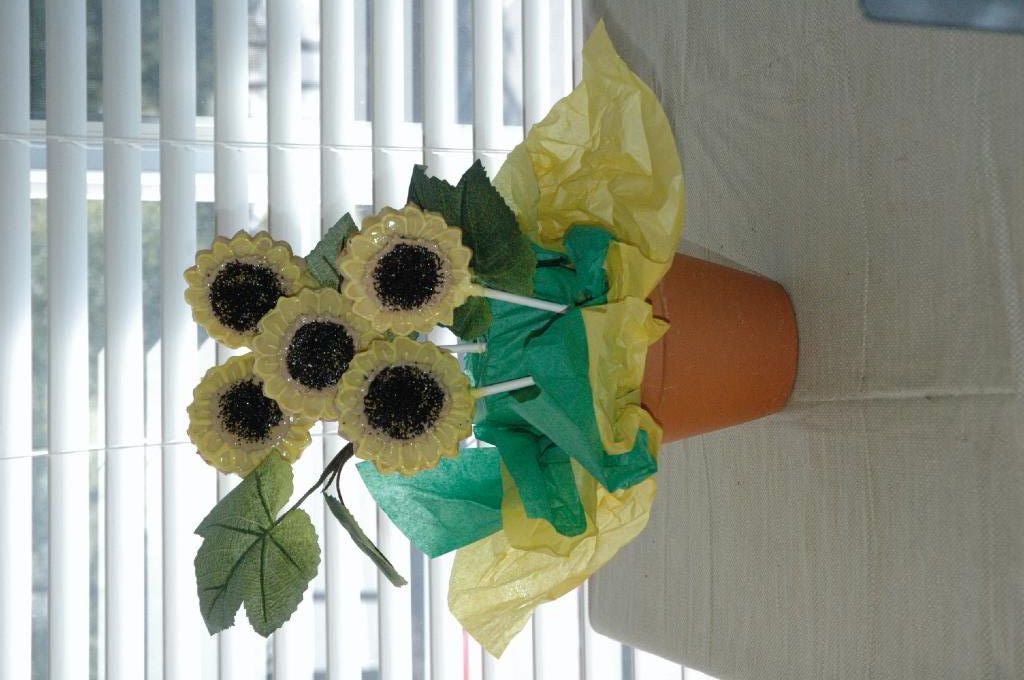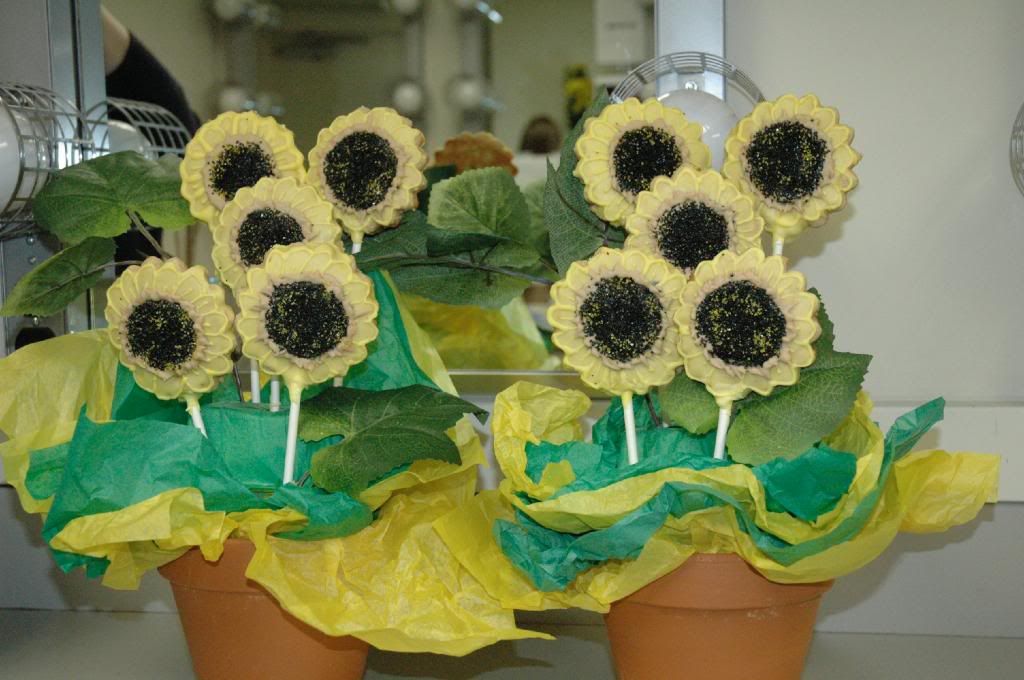 That's all for now.
Kay
*David Hockney's polaroids were a huge inspiration to
The Real Thing
's design concept, so the stage manager ordered sunflowers to reflect the influence of Hockney on our play.