I just realized that I had all of these (low quality) photos on my point-and-shoot that I've neglected to upload. So I'm uploading them now.
Enjoy the miscellany.
(Below: Kaitlyn's Birthday Cake, Betty Crocker Boston Cream Pie and Pancake Cookies, Mini Chocolate Chip Cinnamon Coffeecake Muffins, and a Sunflower Sugar Cookie...)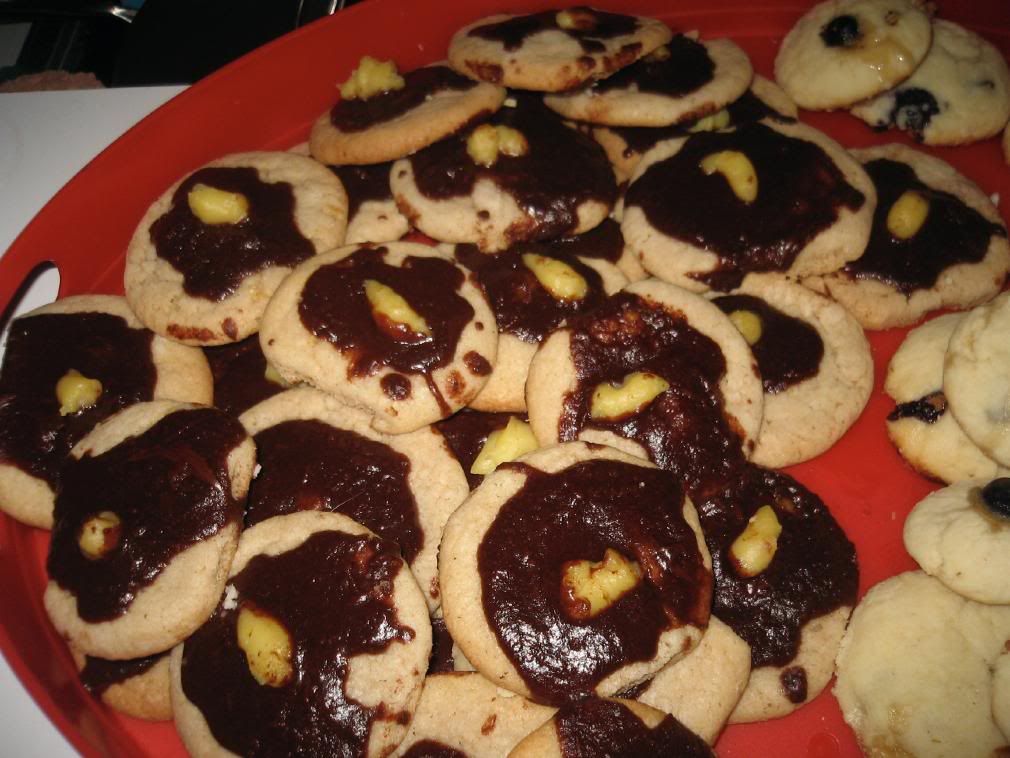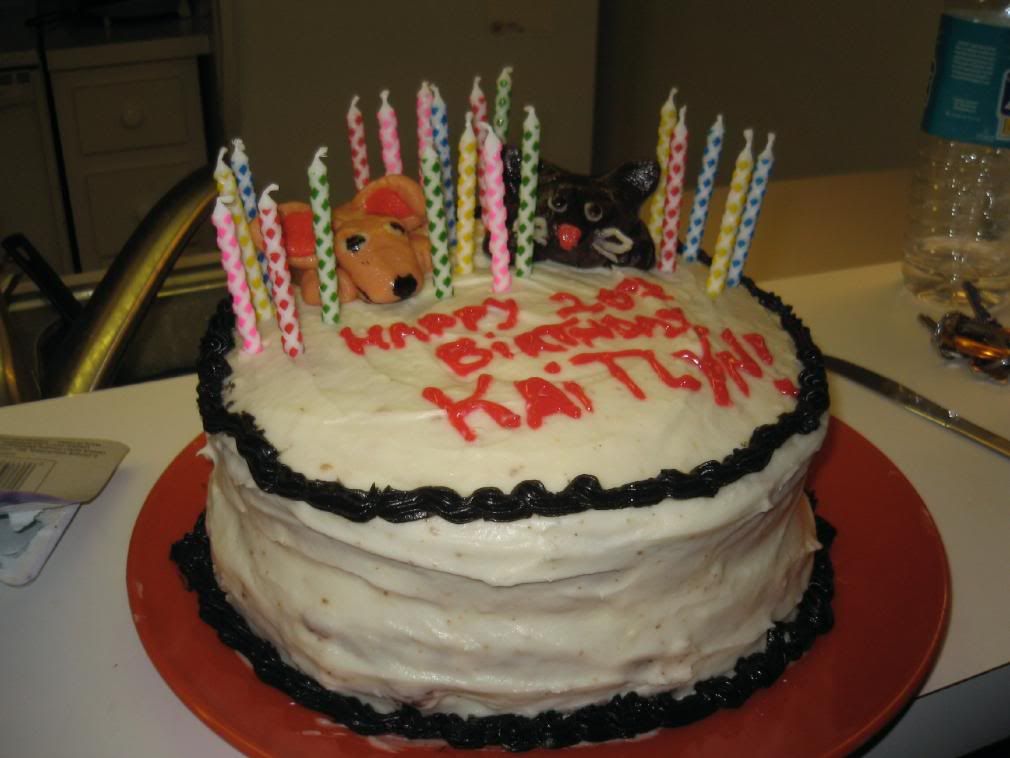 I'll post a real update later...
Kay