I can't believe that it's already 22 February. I honestly had NO idea that it was so late in the month. It was odd; I came home from a production meeting for
Marisol
and then it hit me: CUPCAKES.
I was supposed to bake liquor cupcakes for the
Cupcake Hero contest
.
I snapped into action about 2 hours ago, running out to purchase some tequila and triple sec. (I was going to do something like a molten chocolate kahlua cake, but, frankly, I'm a little over chocolate right now, since that's all I seem to bake with lately. So I was ready to try something fun and crazy.)
So, here you go--just in time!
TEQUILA SUNRISE CUPCAKES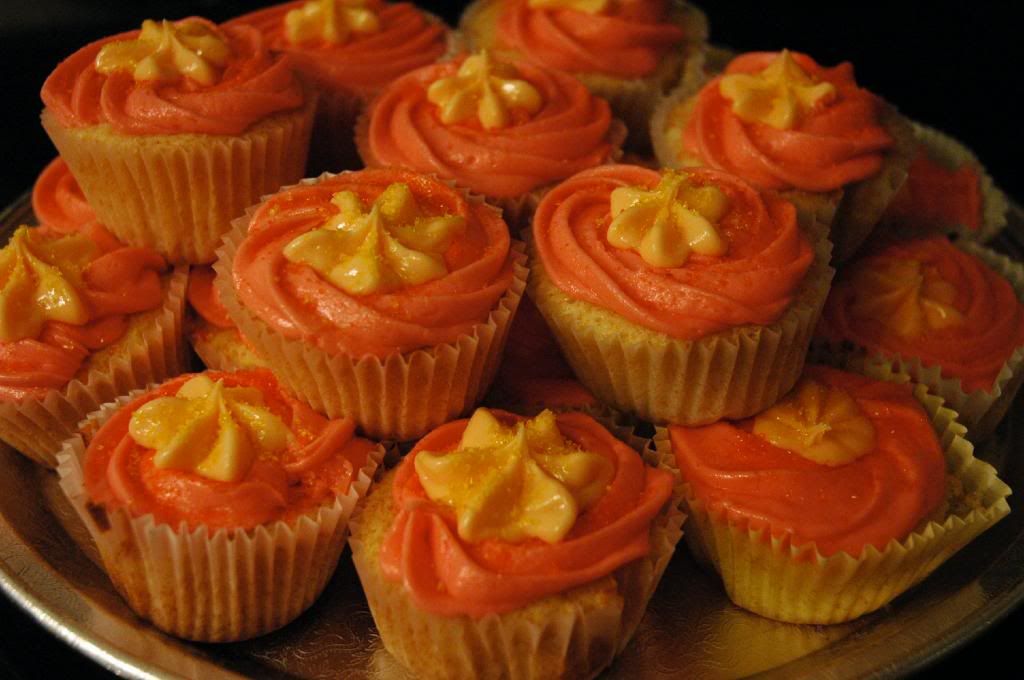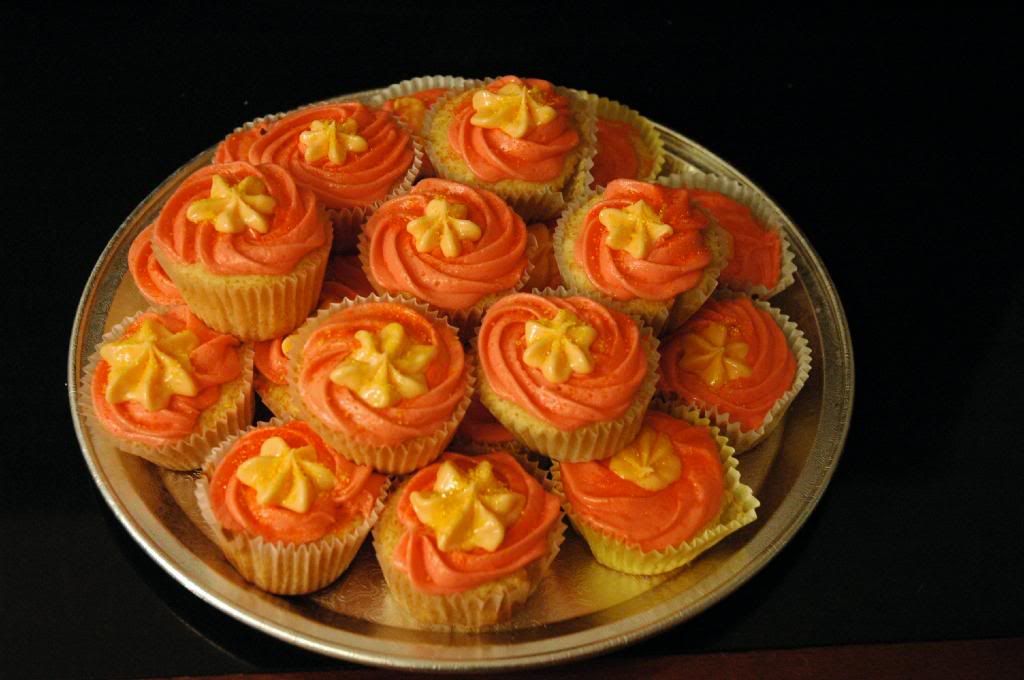 (and I realize that tequila is more of a "mexico" thing, but that was the only shot glass I had...)
(I hate the flash on my camera, but I wanted a picture that gives you an idea of the true colors of the cupcake instead of the awful lighting in my apartment.)
Hope you like 'em!
Kay
(also, if you missed it, I posted the pictures of my Violet Hour bouquet earlier today AND started a photo blog. So scroll down and check it all out!)