[
EDIT
]: BY THE WAY: Check out my
head shot photography page
. It has been updated! Now, on to your regularly scheduled posting. [/
EDIT
]
I honestly thought about going for the cliché and baking green cookies. I managed to quell the urge, however. Instead, I went for the next best thing: more beer bread!
Now, here's the thing about beer bread: while the
basic
recipe is always the same, with every new beer you add to the main ingredients, you change the taste and texture, sometimes entirely. As you might remember, I did make beer bread for
Super Bowl Sunday
--two different loaves, actually: Black Lager and Honey Porter. I remember the Lager being distinctly better than the Porter, at least as per my roommates and their friends' between-play comments.
But for St. Patrick's Day, I decided to add a little cliché to my non-green bread: Guinness. Oh my gosh, the smell that pervaded my house as it baked....mmmmmmmm. I brought the loaf to my rehearsal, and it was gone within minutes. The bread was so rich and flavorful, I can hardly imagine using any other beer ever again. I don't know how well it keeps that amazing, moist goodness, as even the second batch (baked at the request of my friends) barely lasted more than 20 minutes, but I can only assume.
This bread is definitely worth every second of its long bake time. And, it is quite possibly, the best way to add a little Irish to your St. Patrick's Day.
Guinness Bread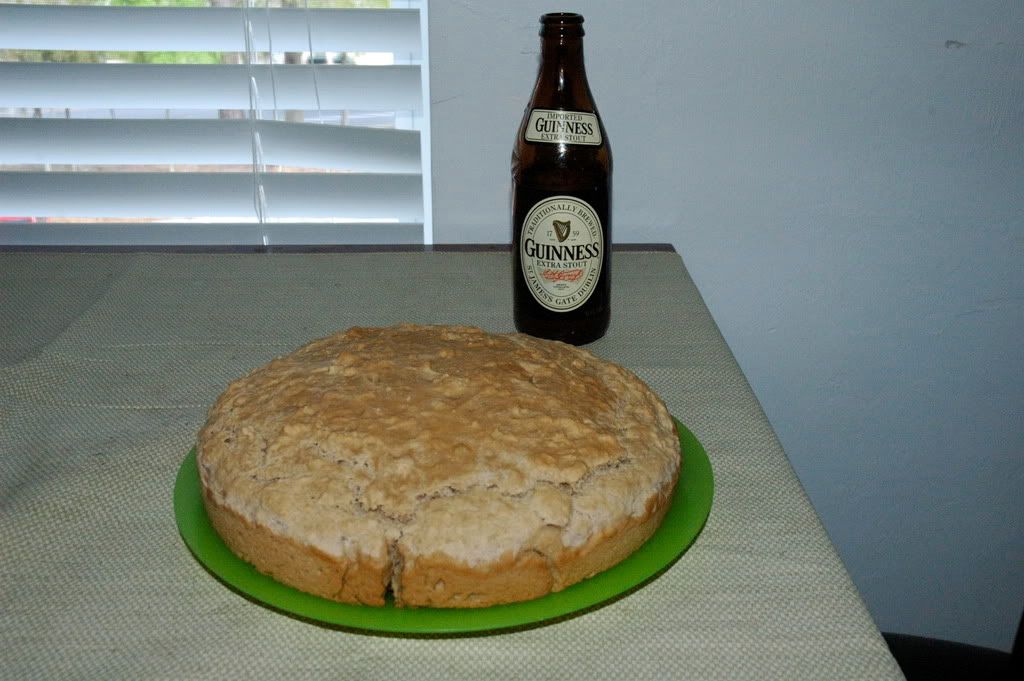 Now, how to do easter without falling into the usual bunny-and-eggs clichés....?
Kay
P.S. I'm taking part in this month's BreadBakingDay, which you can read about
here
. Yay for March celebration breads!