I cannot even begin to describe how good the two recipes you are about to read taste. Just...wow. Really.
So, let's start with yesterday's cupcakes, which I made for this month's
Cupcake Hero
contest. As soon as I heard that this month's special ingredient was marshmallow, my mind began to whir. I had no desire to do a rocky road or some sort of spring themed marshmallow-y cupcake. I wanted to do something
different
. And then I thought,"What flavors go well with marshmallow?" The answer?
sweet potato
. The result of an afternoon of experimenting in my kitchen was an extremely sticky, absolutely sinful, spiced
Sweet Potato Cupcake with Marshmallow Creme Filling
. Oh god. The responses from my friends ranged from "Oh my god, this is by far your best recipe ever" to contented silence because their mouths were full of cupcake. I'm SO happy with this one. The marshmallow creme was a pain in the rear end to work with, but the end result was worth the sticky hands and the insane clean up.
Say hello to my sticky little friends...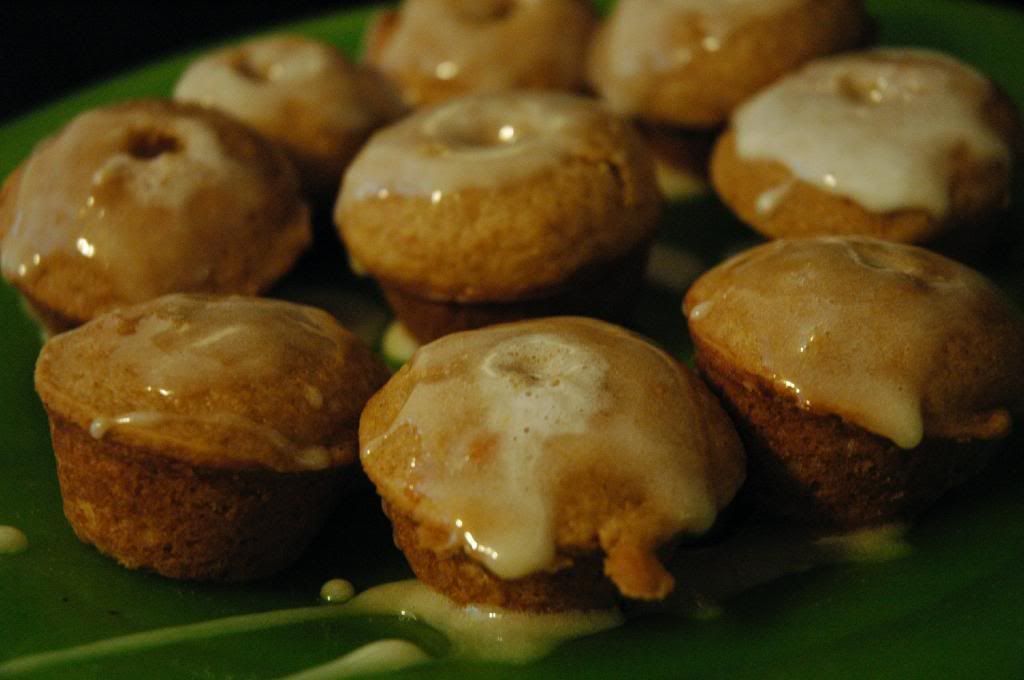 Today's kitchen adventure was even more rewarding than yesterday's, and that's saying something. I finished the first draft of my thesis at 3:30 this afternoon--and I was in the need of a little catharsis. I ran to my kitchen and flung open the refrigerator door. I was confronted by a carton of strawberries, which were so gorgeous and ripe and waiting to be baked into a cookie. Thus was the
Strawberry Shortcake Cookie
born. A regular strawberry shortcake is made by putting whipped cream and fresh strawberries between a pastry or a scone. My cookie is a very soft sugar cookie filled with a whipped pastry cream and fresh strawberries.
I had a hell of a time making the whipped cream, mainly because I don't have a mixer and have to whip the cream by hand. But it was so worth the effort. When I brought the cookies to rehearsal this evening, I watched my friends' eyes grow big and bright as they took their first bites. These are
the best
cookies I've made to date, I think. And I still have a ton of whipped cream left. I'm thinking that I'll have to make at least another batch. At
least
.
Strawberry cookies forever!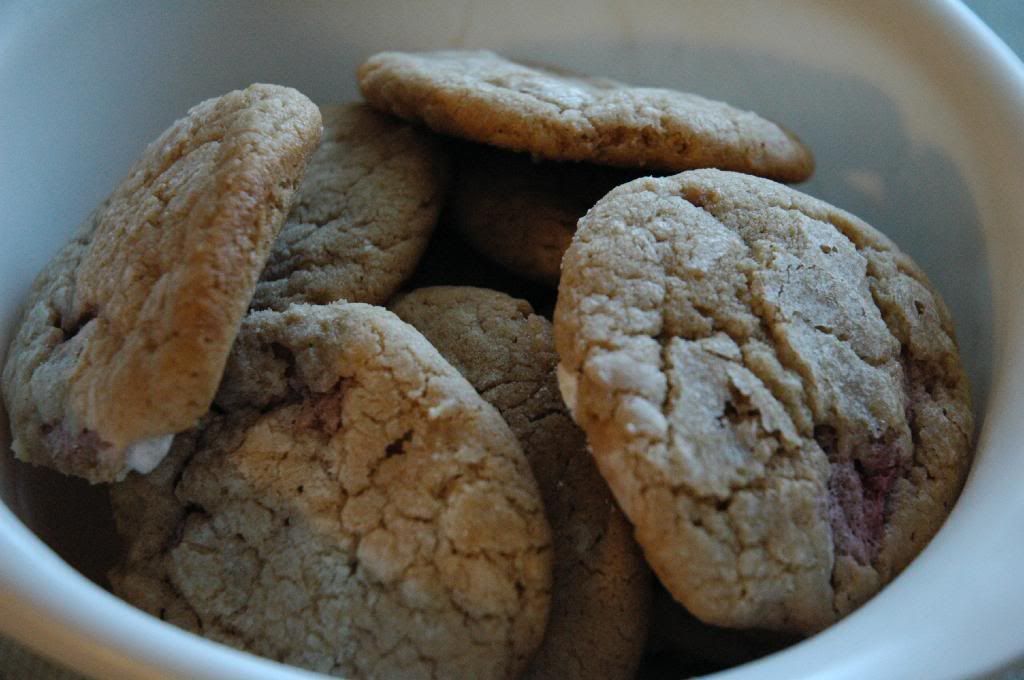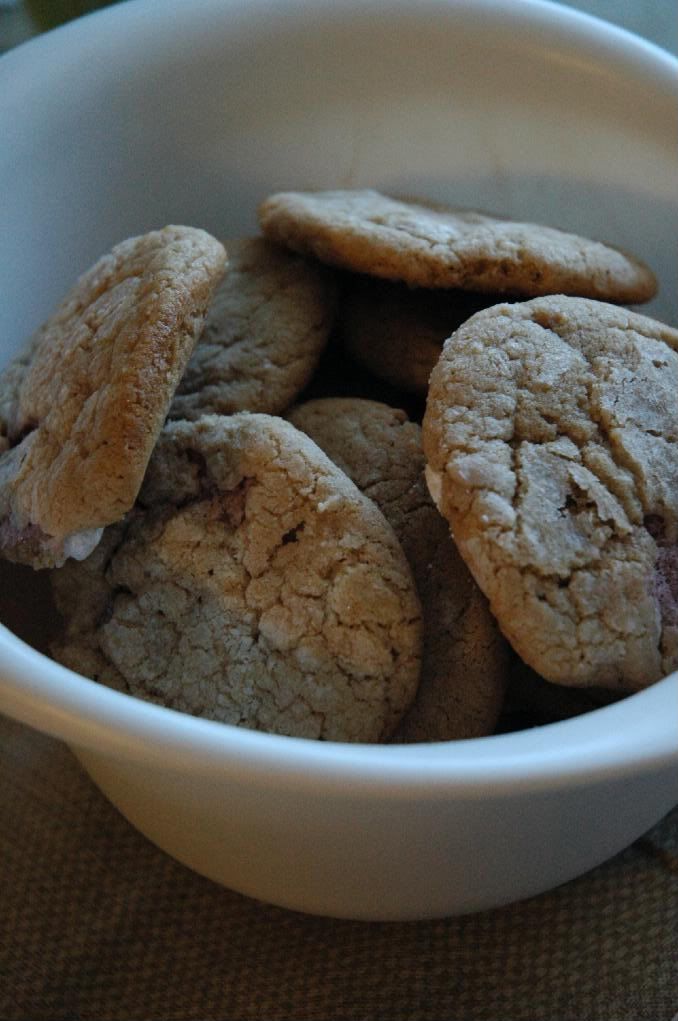 I'm contributing these amazing little morsels of strawberry goodness to the
Strawberry Seduction
roundup. Check it out after April 4th!
I'm so happy with these two recipes. Now the question is: will I be able to top them?
Kay