I apologize for the lack of updates over the past week; this has been a ridiculously busy and emotionally overwhelming couple of days for me. Suffice it to say that, after a trip back to South Florida to see my incredibly talented younger sister's musical and to sort out my life, I am back in Gainesville and officially finished with my undergraduate career. That's right: I turned in my thesis today. It's over.
Now that things are falling into place in terms of my future employment and my monetary and living situations, I'm starting to realize that I graduate in three weeks. That's it. Only three weeks left until I officially have no more excuses. This is the real world, baby.
The worst part about the whole "graduation" thing is that I have to leave my friends. So I've been a little down in the dumps about that. I've been needing a pick me up.
And what better pick me up is there than tiramisu? Tiramisu is a lovely little dessert, the origin of whose name is derived from the Italian for "pick me up." I went out and bought myself some mascarpone cheese and decided to use kahlua and espresso instead of brandy or Marsala wine. And then I made a cookie.
The actual dessert is a combination of ladyfingers soaked in an espresso syrup and covered in layers of mascarpone cheese filling, shaved chocolate, and cocoa powder. So I had to do a bit of maneuvering to make the tiramisu cookie taste just right. I substituted a kahlua-caramel sauce (which I made up) for some of the sugar in my basic sugar cookie recipe, to imitate the taste of a ladyfinger soaked in espresso syrup. Then I put the cookie dough into muffin tins and filled the dough with a mascarpone and kahlua filling as well as two semi-sweet chocolate chips.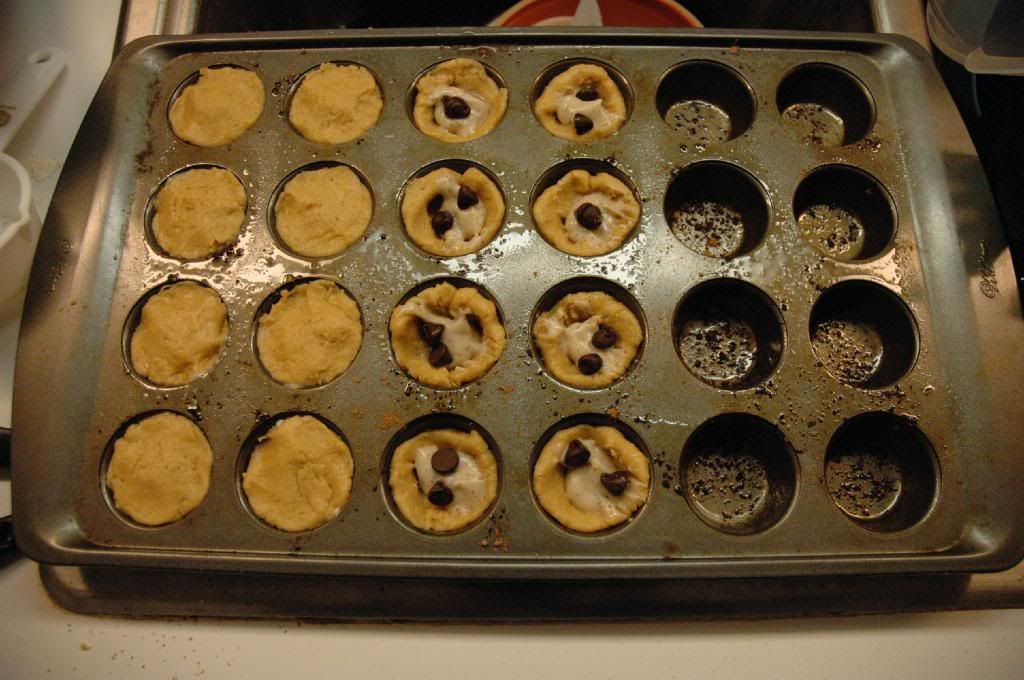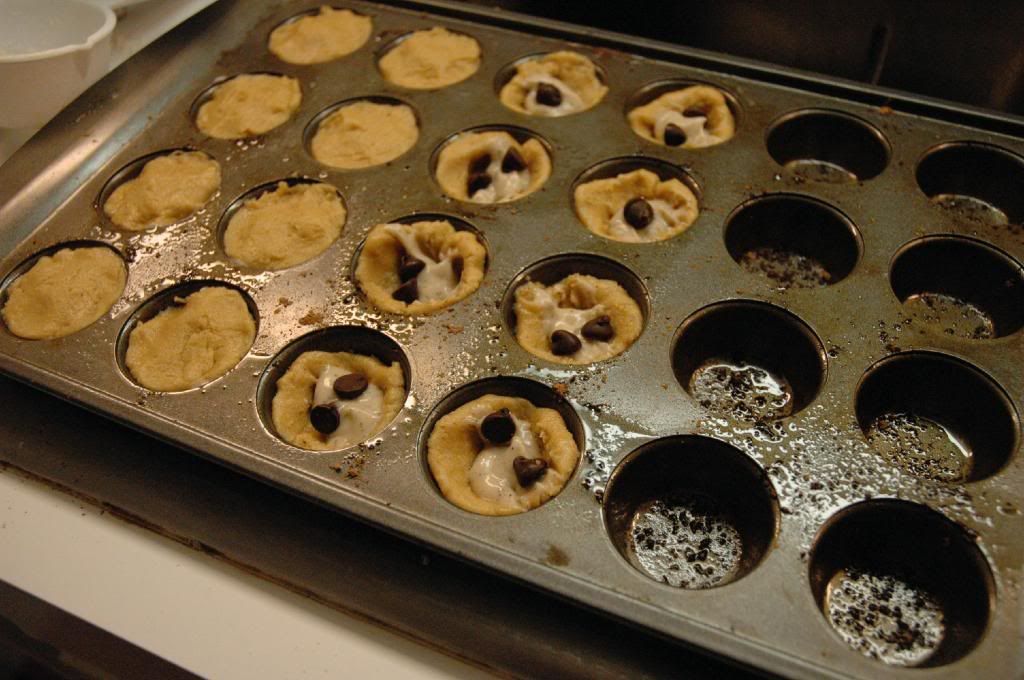 Then I covered the cookie with another layer of cookie dough and dusted the tops with cocoa powder. The result was pure yumminess. I am so happy that these came out well...they were a complete experiment, and I pulled the recipe completely out of the air. But when I took them to my friend's house last night, they disappeared in a blink of an eye. So I'm happy with that. Talk about a pick me up!
Tiramisu Cookies
Now, this is a little belated, but I'm slowly catching up with my posting, so:
The other night, my friend asked me to make him some savory drop biscuits. I'm not averse to making savory foods, but I'm much more into baking diabetes-inducing sweets. So this request was a bit of a challenge. But I am not one to turn down a friend's request, so I went on a quest for the perfect Bacon Cheddar Drop Biscuit.
After reading through several different recipes, I couldn't find one that seemed to do the drop biscuit justice. So I tinkered for a bit, combining recipes, changing measurements, and dicing bacon into little, drop-able pieces, until I got a moist, tasty, savory drop biscuit. The house smelled incredible when they came out of the oven...My friend gave 'em two thumbs up--although I, being a semi-vegetarian am not going to be trying them out any time soon! Maybe a regular drop biscuit will be in order in the next few days...mmmm.
Bacon Cheddar Drop Biscuits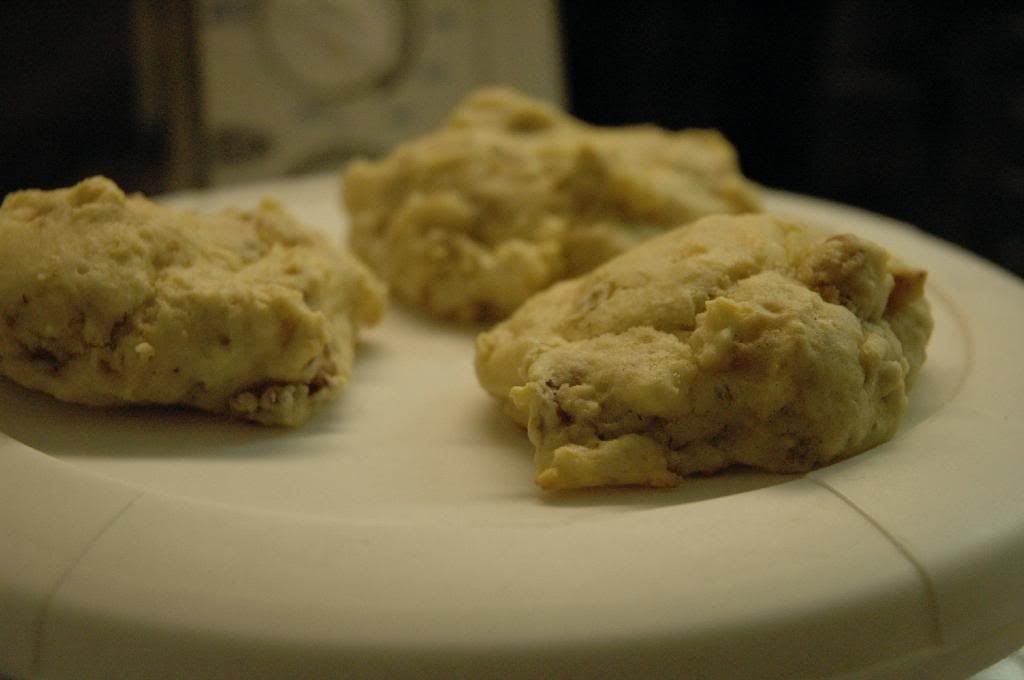 Alrighty then. I'm off to use up some tiramisu filling before rehearsal...
Kay