It's official--my final grades are in (straight As) and my degree status is certified (Bachelor of Arts, summa cum laude). I've moved in with my father, and I'm already working my tail off to get ready for teaching drama next year.
Despite the chaos of moving and working, I've managed to get a little baking in--specifically, a custom birthday cake for my cousin. I spent all morning in the kitchen yesterday, making a four-layer cinnamon buttercream cake with marshmallow fondant, and it was completely worth dyeing my fingers purple. With help from my amazing cake decorating book and advice culled from the brilliant minds of the Daring Bakers who have left me feedback, my cake turned out beautifully. I know I'm no
Ace of Cakes
, but I'm pretty happy with how the cake turned out--as was my cousin! I'm so happy I could help her celebrate her sweet 16 with a fun and tasty cake. I really hope that I'll be able to bake in this upcoming year, what with running the theatre and teaching classes all day....
Kiky's 16th Birthday Cake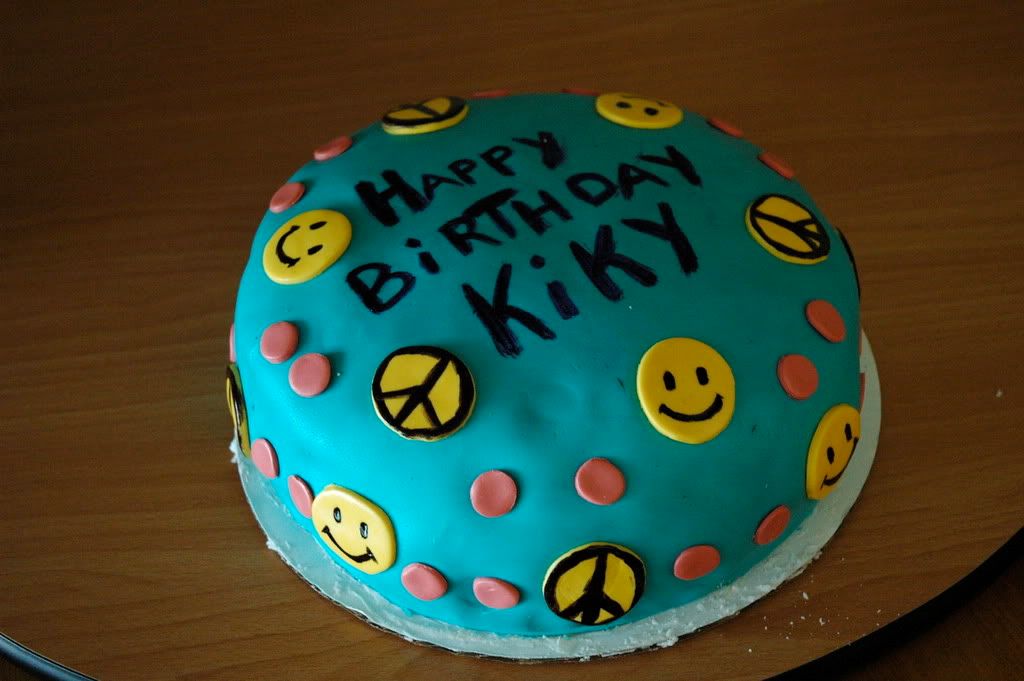 le sigh,
Kay